Seen at day two of the Pitchfork Music Festival: lots of rad bands, three dudes with handle bar moustaches, MTV personality John Norris looking like he was trying to look 18, many, many ironic concert t-shirts, but without a doubt one of the most memorable sights of the second day was Les Savy Fav's Tim Harrington and his $2 barber shop.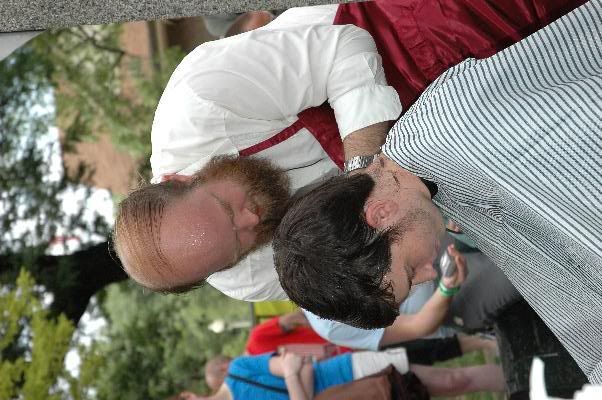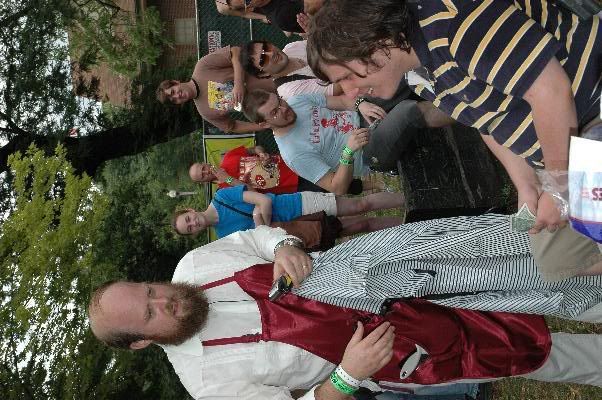 All photos by Jeff Sierputowski
More photos from Pitchfork 2008 can be found here.

More coverage of P4K08 here.