…And the award for band of the day on day 3 of the 2008 Pitchfork Music Festival goes to…Dinosaur Jr. From the first shriek of J Mascis' mighty six string on "Been There All the Time," they had the thirty somethings in the audience, like myself, headbanging HARD, as the younger generation spaz danced in a vain attempt to keep up with Mascis' flying fingers.
Standing in front of a stack of six Marshall amps, Mascis' best solos sounded like a finely tuned, American muscle car, careening around corners and accelerating over hills, as his long gray hair swirled around his face. At other times, his guitar sound was more akin to a NASA lift off at Cape Canaveral. Either way, the sound was HUGE, and when Mascis, Barlow, and Murph cranked out old standards like "Out There" and "Feel the Pain," it was like a dream come true for someone who came of age during the alterna-rock boom of the early Nineties. After the band went deeper in the catalog for "The Wagon" and set closer, "Freak Scene," the rowdies in attendance were screaming for more. An encore at a festival? For a band who isn't the headliner? It seemed like an impossible request, but after a short break, Dinosaur, Jr returned to the stage and the flow of humanity reversed from stage A, back to stage C. Mascis asked the crowd what they wanted to hear, "Just Like Heaven?" Yes, it was just like heaven, but only it wasn't. Instead, the band treated their fans to the heavy, metallic riffs of "Sludge Feast." And that was the second time this weekend I stopped being a member of the press and reverted back to a longhaired, music fan. I couldn't help but shred along and throw a double rock fist in the air. Sorry Spoon, but your headlining set now belonged to Dinosaur, Jr.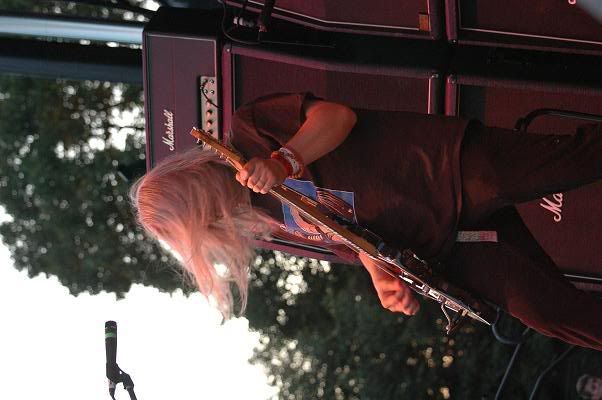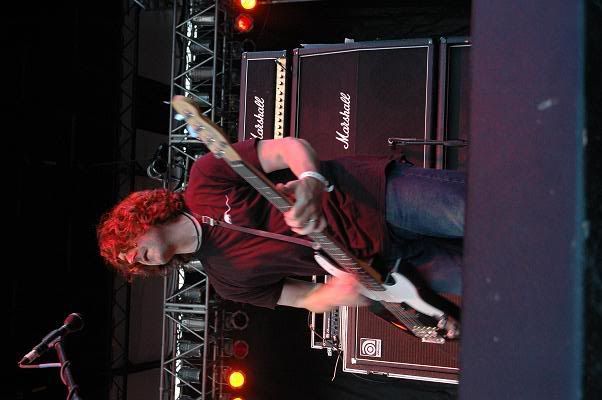 All photos by Jeff Sierputowski
More photos from Pitchfork 2008 can be found here.