Having just seen Boris a few days earlier in Cleveland I came in to their Pitchfork performance with drastically lowered expectations. Come on, they can't possibly blow one man's mind twice in one week. Can they? After all, their early afternoon start time on Stage C all but guaranteed that there would be no 40 minute drone-a-thons, no walls of feedback and no gong attacks. Ahh, but what they still had to offer could still blow your mind — one gigantic guitar riff after another after another for the duration of their set, blazing through "Buzz-In," "Laser Beam," and "Statement" from their 2008 release, Smile.
Honestly, I have no clue what any of these songs mean. They're all sung in Japanese and they all sound like "Domo arigato" to me. Maybe this was the band the church was worried about. Maybe, all of Boris' songs are about sacrificing virgins, drinking goats blood, and worshipping the dark underlord. Or, the way they howl on stage, they could be about something a little more innocent, like trains, but the biggest, most bad a** train, a five year old boy's brain can imagine. Trains, virgins, goats blood, walks in the park, holding your girlfriends hand and stopping to smell the flowers, who knows what any of these songs mean. What I do know is that on Sunday afternoon, Boris were all about blowing minds and rocking the f*ck out, and for that, no translator was needed.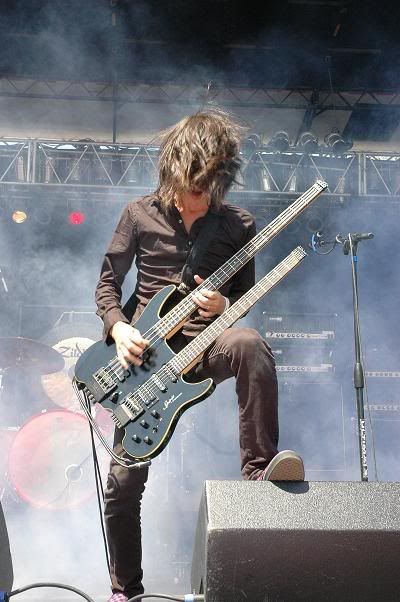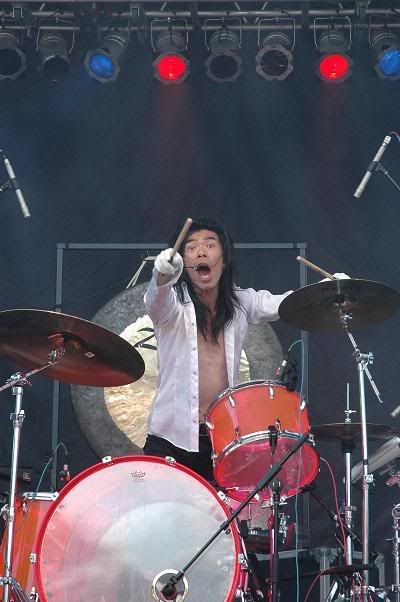 All photos by Jeff Sierputowski
More photos from Pitchfork 2008 can be found here.