The 2008 Pitchfork Music Festival was a lot of work, a lot of fun, a lot of rad bands (including, but definitely not limited to Dinosaur, Jr, Extra Golden, Mission of Burma, Times New Viking, No Age, Spiritualized, Jay Reatard, King Khan and the Shrines, and Boris) and a lot of work. Each night after the festival closed, I biked back to the hotel with my laptop on my back, rested for a few minutes, then went over notes and photos from the day's performances. Each morning started at 7 AM with two large coffees, as my fleet fingers typed away, recapping the previous day's events. After another few minutes of rest, and a quick shower, it was back on the bike for the short ride to Union Park for the next day's events. This was repeated, all weekend long. It may not have been much of a vacation, but I wouldn't trade the experience for anything.
As I'm typing this, my photographer, Jeff Sierputowski, is still working, going through the one thousand and something photos he shot throughout the weekend and uploading all the keepers to Flickr. In addition to all the performances I've previously covered, he's also got some incredible shots of Caribou, !!!, The Hold Steady, Health, and Spoon. Below, you'll find links to all the photo sets from the 2008 Pitchfork Music Festival.
Friday:
Mission of Burma
Sebadoh
Public Enemy
Saturday:

Jay Reatard
Caribou
F*ck Buttons
!!!
Vampire Weekend
Extra Golden
No Age
The Hold Steady
Sunday:

Times New Viking
Boris
Health
King Khan and The Shrines
Les Savy Fav
Spiritualized
Dinosaur, Jr
Spoon
At this point I'd like to thank my intrepid photographer, Jeff Sierputowski, for all the amazing photo work he produced. You'll definitely be seeing more collaborations between the two of us in the future. Next, I'd like to thank Chicago's Urb Garden, for being the sole vendor offering freshly brewed coffee on the grounds of Union Park. I couldn't have made it through the weekend with you guys. Finally, I'd like to thank Pitchfork and the festival staff for running a wonderful festival, and for giving a couple part time creative types/full time working stiffs, the experience of being real, honest to goodness, music journos for one long weekend. And with that, I leave you with more pictures of my favorite part of Pitchfork 2008: The Shredding!
Jay Reatard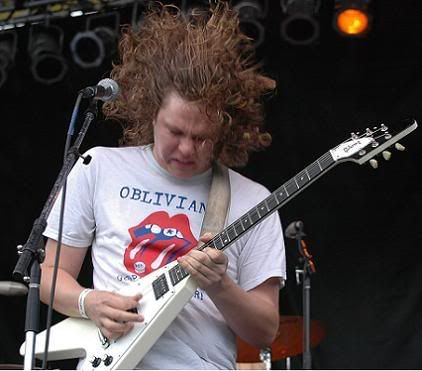 No Age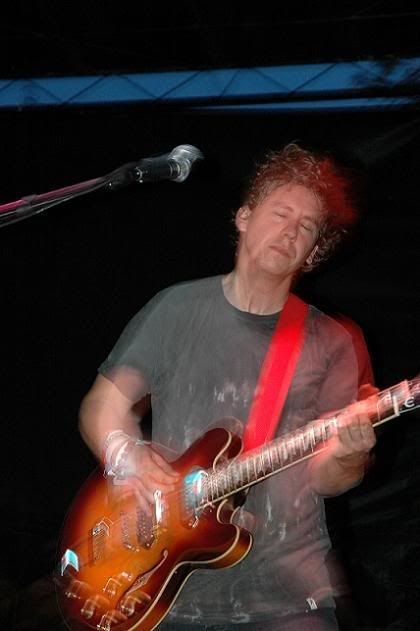 Health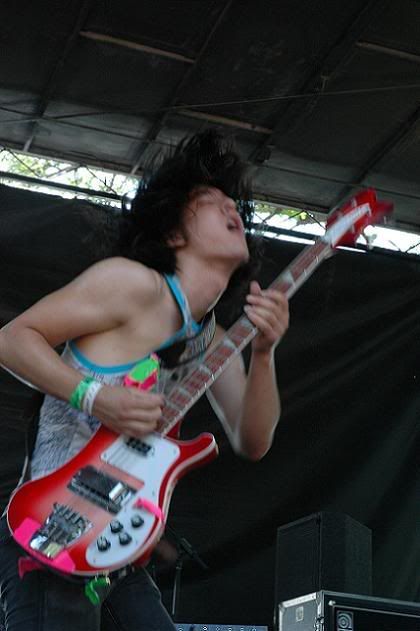 Dinosaur, Jr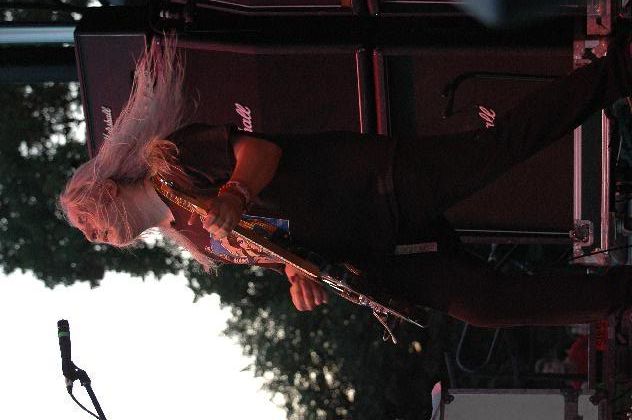 Boris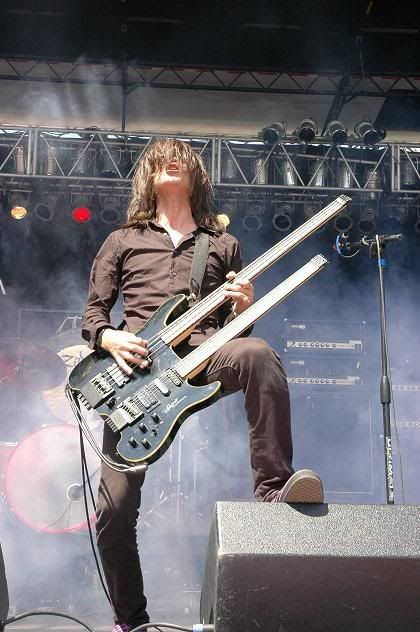 All photos by Jeff Sierputowski
More photos from Pitchfork 2008 can be found here.

More coverage of P4K08 here.